ANDRITZ SUNDWIG GmbH
THOENI INDUSTRIEBETRIEBE GmbH
VALLEY FORGE & BOLT MFG.Co
ANDRITZ SUNDWIG GmbH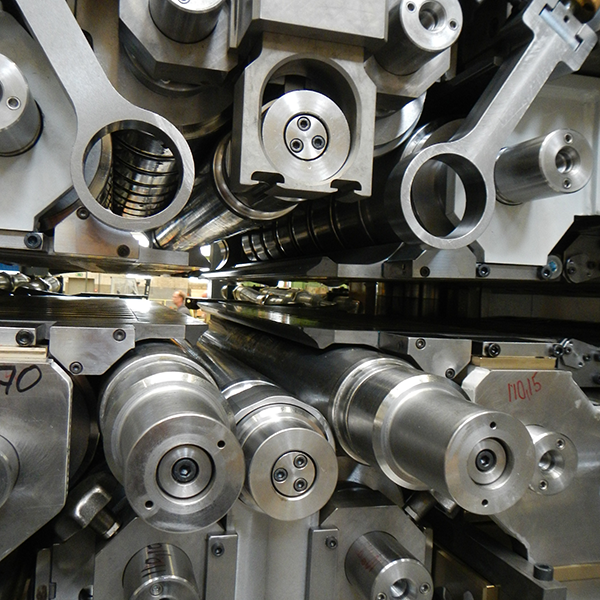 Company name:ANDRITZ SUNDWIG GmbH
Product name:Reversible cold rolling mill


Experienced rolling mill manufacturer SUNDWIG uses the knowledge needed by the cold rolling industry to
We have been manufacturing flatness control systems for over 22 years.
The SUNDWIG-BFI automatic shape control system is highly evaluated.
Proven by more than 330 worldwide lines equipped with 580 shape detection rolls.
General purpose SUNDWIG automatic shape control system, steel, stainless steel,
Used in various rolling mills in the aluminum and non-ferrous metal industries.
The latest construction of SUNDWIG shape detection rolls consists of a perfectly uniform and homogeneous surface without any gaps.
Therefore, the strip surface will not be scratched. In addition, any material can be selected as the roll surface coating.
The life of the roll surface is virtually permanent as wear resistant coatings such as tungsten carbide can be used.
THOENI INDUSTRIEBETRIEBE GmbH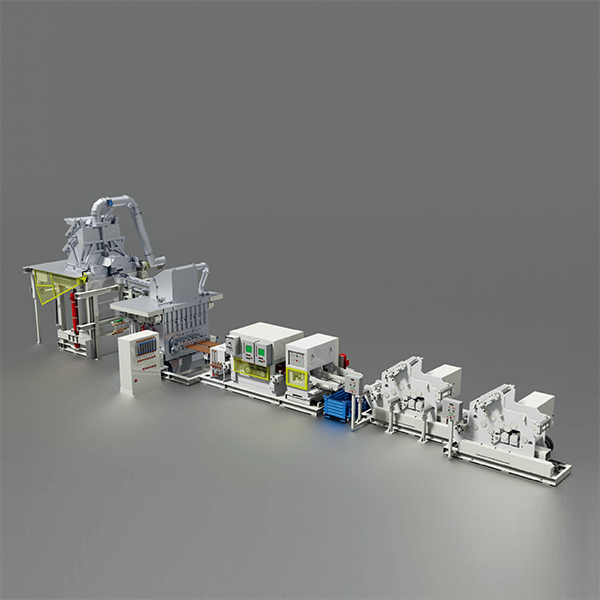 Company name:THOENI INDUSTRIEBETRIEBE GmbH
Product name:Horizontal continuous casting equipment

In the production of single-strand or multi-strand horizontal continuous casting plants
It is a world leader with improved and high-tech applications.
Optimal quality of cast strips benefits our customers.
With or without surface mills, strip-up rollers and other accessories,
These plants provide absolute reliability and accuracy.
Newly developed high-performance cooling system and graphite element
We promise higher production speeds, improved graphite exposure times, and higher quality strips.
VALLEY FORGE & BOLT MFG.Co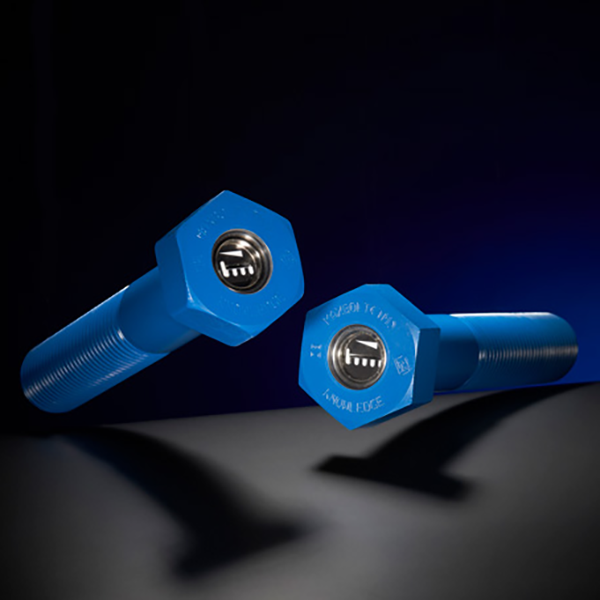 Company name:VALLEY FORGE & BOLT MFG.Co
Product name:Maxbolt™

VF (Valley Forge & Bolt) Maxbolt ™ is manufactured by inserting highly accurate and durable load monitoring devices directly into bolts and studs. Continuous monitoring reduces the potential for premature wear and catastrophic damage. Complex bolt joints can be assembled within +/- 5% of the design specifications. Measurements are tension-based, eliminating torque management inaccuracies and ensuring optimal conditions.
Main Client
Amatsuji Steel Ball Mfg.Co.,Ltd./NTN Advanced Materials Corporation/Kiyomine Metal Industry Co.,Ltd.
/JX Nippon Mining & Metals Corporation/JFE Steel Corporation/SINFONIA TECHNOLOGY Co., Ltd.
/Takeuchi Metal Foil & Powder Co., Ltd./TOKIWA KEISOKUKI Co.,Ltd./TOYOTSU MACHINERY CORPORATION/Nippon Caterpillar LLC
/NIPPON STEEL CORPORATION/Harada Metal Industry Co., Ltd./FUJISAWA CORPORATION/ FURUKAWA ELECTRIC CO., LTD.
/MATSUI MFG. CO., LTD./Rikazai Co., Ltd.